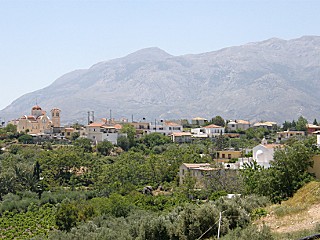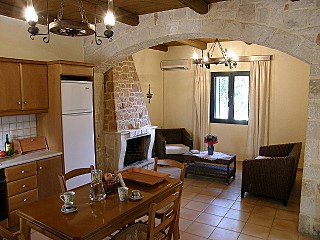 How to book
Simple and secure procedure:
Fill in the booking form provided below.
Make sure you agree with our guest-friendly

Terms & Conditions

.
We will be holding the dates required for 5 working days.
We require a 25% deposit for a booking: the rest of the amount can be paid later.
The payment can be made with deposit with Bank account, Credit Card over the phone or Paypal.
Once the payment has reached us we will confirm receipt and send you over the very informative Christina Villas book.
Once you arrive we will be more than happy to lead you to Christina Villas from Heraklion airport with an escort car. Alternatively we can send you driving instructions.
In the meantime we will be glad to answer any questions you might have.
Terms & Conditions
Check in: 14:00*
Check out: 12:00*
*If no other guest is coming in the meantime we will be glad to welcome you earlier and for check out to leave later. Please ask if possible.
Villas, unlike Hotels, are more difficult to book and therefore, if any cancellation is to take place, we need to know as early as possible. The deposit is not refundable in any case, even though we will have the amount secured for a future stay.
Guest is required to leave the villa if not clean, at least at a certain level of cleanliness . Any excessive cleaning or damage caused will therefore be unfortunately charged to the guest.
The guest must inform us of any potential problem caused within 24 hours.
Children must be supervised at all times.
The guest has understanding that there are cultural, architectural, economical and natural differences from his country.
The guests must respect privacy of other guest and keep noise at a low level at certain "common peace" hours.